Healing After Toxic Relationship Abuse- Online Workshop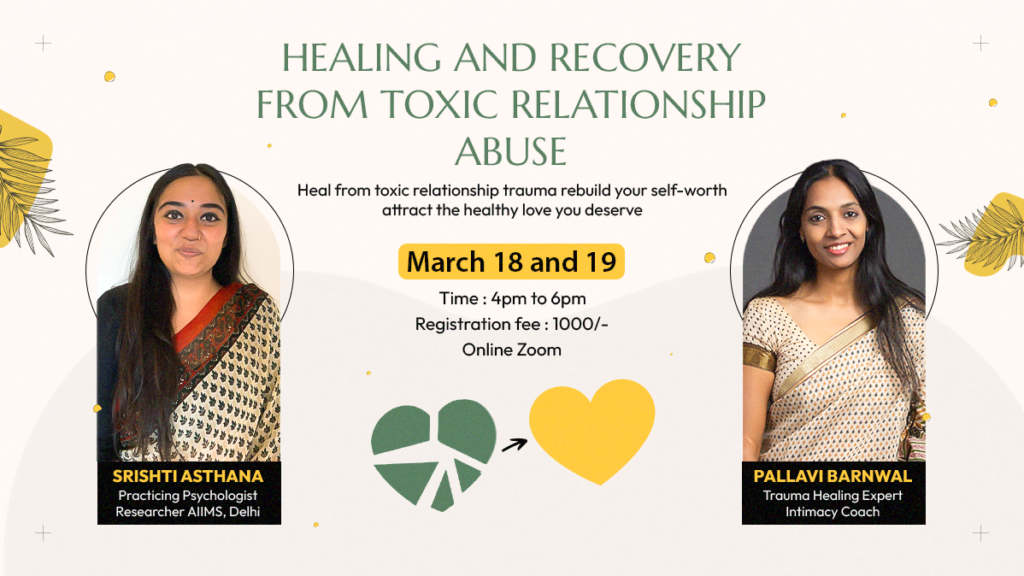 Love is a beautiful and universal feeling
As they say, love sweeps you off your feet. When you fall in love with someone, it is such a splendid experience. That person becomes the focus of your thoughts, your life, your dreams. You cannot wait to spend time with that special person.
Love at first sight… a tale of longing and lethal attraction.
Unforgettable date nights
Passionate sex
Plans of building a life together
Delicious conversations
The perfect beginning
But Then…
Things start falling like a pack of dominos
The person starts finding faults in you. You try your best to save it and change yourself. You are hell bent on saving this relationship. You literally make note of all their complaints and promise yourself that you will be the best partner. You are willing to wait and be patient. Even when the 'love of your life' leaves your life, you are heartbroken but your resolve is stronger than your broken heart.
You start walking on eggshells