Book your FREE discovery call now!
I will love to support you in your journey to better sex, pleasure, intimacy, and more connection.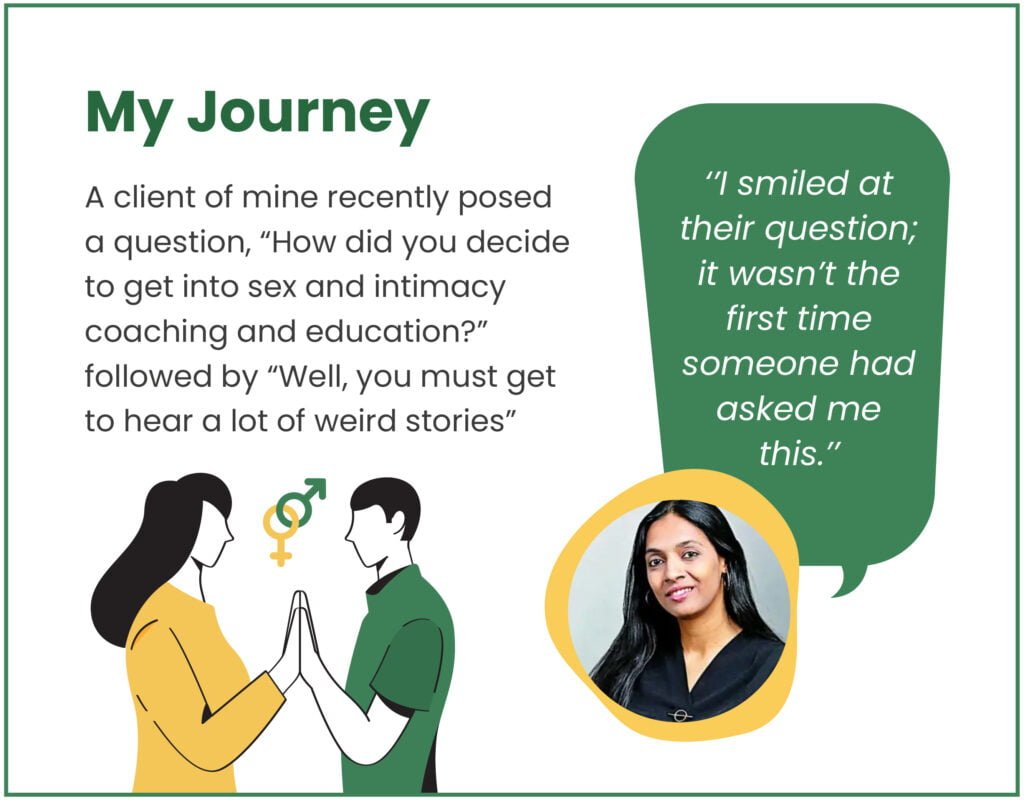 I entered this profession because I'm on a mission to help women & couples truly enjoy their sexuality, pleasure & build authentic intimate relationships. One of my friends once consulted with a therapist for her sexual problem, and usually one expects a person to feel better after visiting a therapist. But lo and behold! She was more distressed when she came out of the session. Reason? The therapist judged her for her active sex life.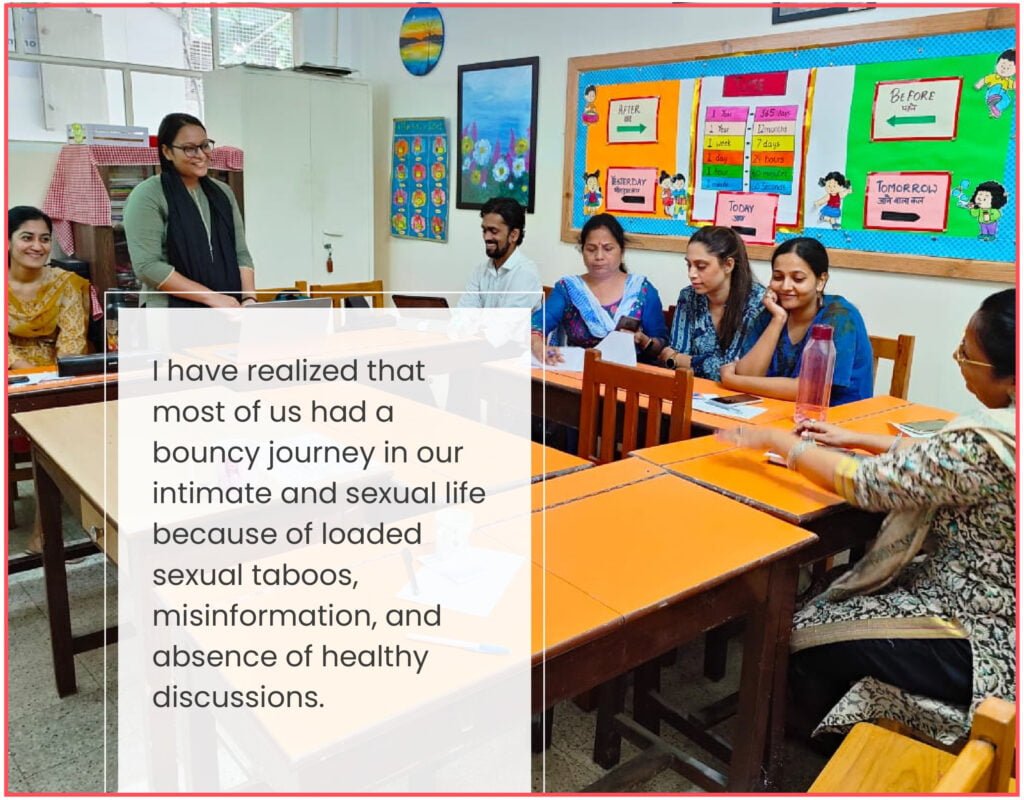 Sexual Problems are Universal
Lot of clients ask me "I know I am the only one". It's not true, whatever the challenge you are facing around your sex life or sexuality, there are thousands and millions of people going through the same. However, the fear of judgment make people suffer in silence.
Which is why I decided to work in sexual and relationship wellness. I impart practical sexuality and intimacy counseling and education to help you resolve sexual problems and transform your sex life and intimate relationships.
Psychologist, Sex & Pleasure Educator
Eshaa Pitty is a GenZ Counseling Psychologist and Therapist. Her aim is to help you take care of your mental health and have easy access to helpful resources. Her therapeutic approach is tailored to you and your needs.In private practice she focuses on helping singles and couples of all ages, sexual orientations and genders find love, healing and passion. She believes in a non-judgemental, empathetic & curious outlook.

Free 30 minutes counseling call - add to explore your questions and doubts on sexuality, and relationships.