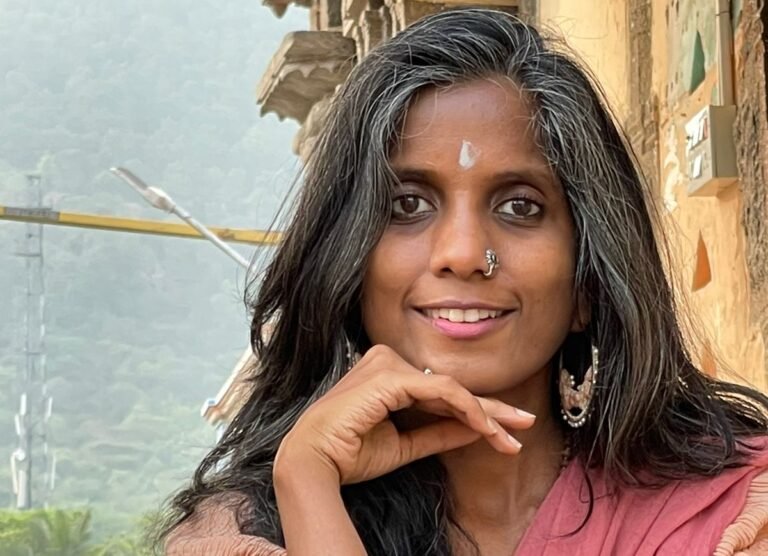 Mohini
Shrishati
Certified Tantra teacher, Osho meditation Practitioner, Sex, Intimacy and Life Coach
My mission is to support people in their journey of self awareness, love and relating.
Mohini Srishati is the founder and host of Wonder Woman Festival and 'Evolve Beings'. She is a highly tantric and spiritual being. She is a versatile woman surfing in real life through different roles of being a mother, tantrica, businesswoman, evolution expert and a traveller. Her ability to relate is unconventional and open, in the most romantic and playful way. She is an avid learner and has spent time with many tantra teachers and is inspired by Osho, Goenka and Mooji. She is trained in tantra by Sarita among others.
Bachelor of Commerce,

Diploma in Interior Designing,

Certification Course in Tantra and Meditation
Mohini Srishati has truly mastered the art of balance, surfing through life as a Mother, women, Tantrica, Evolution expert and traveler.

She is the organiser and teacher for Wonder Woman Festival 2020 and the name of the festival is inspired by her own life and her blossoming into different roles and essence of Feminine.

She is also organizing both online and offline courses through 'Evolve Beings'. Mohini Srishati has completed 2 years certified intensive Tantra Teacher Training course with Tantra Essence with Ma Ananda Sarita, plus many years of enriching spiritual experiences in her life.

To ignite people's heart and soul she decided to organize and teach in different Tantra retreats and festivals.
Certified Tantra teacher, Osho meditation Practitioner, Sex Educator, Intimacy and Life Coach